Commercial Pressure Washing Service Properties In New Jersey
We offer cost effective and quality pressure washing service in New Jersey to all commercial properties including store fronts, office buildings, parking garages, shopping centers, restaurants, banks, churches, gas or service stations, drive-thrus, and shopping malls.
Call Us and Book a Free Assessment Now For Pressure Washing Service on any Commercial Property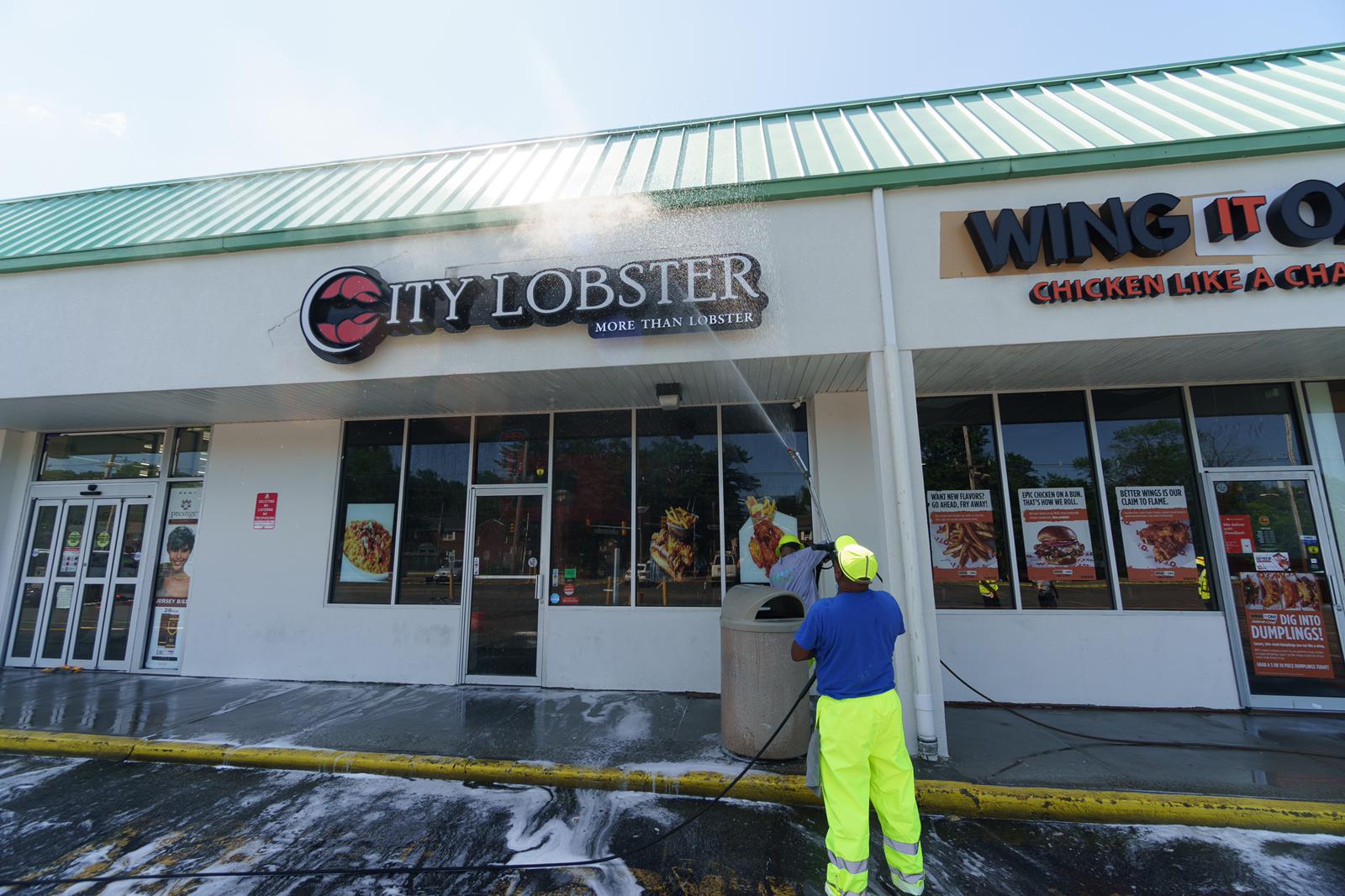 Fill in the form to get started
Highly recommended. They did a good job on my chandeliers
Unknown Unknown
2023-03-15
Great job.
We hired Jev and his team for cleaning our chandeliers in Queens NY and they were very detialed with the job. The job was done effectively and we will definitely recommend them to our connections
MARIA REGALADO
2023-02-28
Jevaughn Clarke did an excellent job on cleaning our chandelier. He made it look brand new again. And excellent job too on power washing every side of our house. Very professional. So happy with the service. Highly recommended.
Elizabeth Thomas
2023-02-28
Jevaughn Clarke, owner, George and Eric are wonderful! They did such a great job installing a new water heater They had to take down a wall that was blocking the water heater by a new furnace! I highly recommend them!
Called company to inquire about exterior painting. The provided great price and had the job done. Same day
Called and spoke with rep- Jevar, explained my problem and they sent someone over to repair my door because it wasn't able to be closed. Very prompt and professional. Thank you. Highly recommended.
Our Commercial Pressure Washing Services In New Jersey
Regardless of the size of your company, we can provide a variety of professional storefront pressure washing services. Whether it's a small retail shop or a large complex, it's possible. Your shop's first impression and foot traffic are important to us.
Professional pressure washing service for office building is one of the many services that we are capable of providing. We'll help you create a welcoming atmosphere for your clients. Safely, affordably, effectively, and reliably, our professionals can make your office sparkle.
We offer a wide range of services, including parking garage pressure cleaning. Our experts can clean up your parking spaces quickly and effectively so they look like new again.
You will be wowed by the quality exterior pressure washing service on your shopping center by our expert crew.
One of our specialties is restaurant exterior presser washing. We do it in a safe, cost-effective, efficient, and dependable manner. We'll assist you in creating a pleasant environment for your customers.
Along with other commercial properties banks also need a quality pressure washing service by a reliable and cost effective team. So here we're to help you, give us a call today for a free assessment.
#1 COMMERCIAL POWER WASHING SERVICE IN NEW JERSEY
When it comes to providing unmatched Power Washing Services, the name of Clarke's Service Professionals emerges as one of the Leading Power Washing Companies in and New Jersey. We have a team of professionals who are always committed to providing our customers with an unmatched power washing service.
Businesses that trust us...