We provide both residential & commercial gutter cleaning & repairing services in New Jersey. We thoroughly clear all the debris, leaves, and other general waste from your gutter through our powerful & methodical cleaning mechanisms which ensure your gutters are clean and functional.
S

p

r

i

n

g

G

u

t

t

e

r

C

l

e

a

n

i

n

g

S

p

e

c

i

a

l

S

t

a

r

t

i

n

g

a

t

$

2

9

9

.

0

0
Businesses that trust us...
WHAT OUR HAPPY CLIENTS SAY
So Much Love from All Over The World
Anastazija Romic
2022-04-27
We highly recommend Clarke's Service Professional. They are a great and well-organized team. Their cleaning job made our chandeliers looking like brand new again. Service cost is very affordable compared to the other companies as well.
Very personal did a great job in the back yard on my brick pavers and steps will definitely be using them again
Amazing service! Job was done to perfection!
Christine Miller
2022-03-27
Fred Schreiber
2022-03-23
Very courteous, very professional work. Removed all the green coating on the back of my house. I will use them again.
Chieko Palenberg
2022-01-28
Steven Sanders
2022-01-27
They did a wonderful job. Came on time, worked diligently and the outcome was excellent
Rhonda Giuliani
2022-01-13
They cleaned my entry hall and dining room chandeliers and now they are sparkling! Very professional crew who arrived on time and were thorough and neat. I highly recommend this company.
Prasanna Badwe
2021-11-29
They were quick to get back to me when I asked for a quote and were reasonably priced. They came on time on the scheduled day and thoroughly power washed my patio. Would definitely use them again.
Gutter Cleaning &
Repairing Services
Clarke's Service professionals provide professional gutter cleaning services throughout New Jersey. We recommend every property owner to get the gutters cleaned atleast twice every year in an effort to do proper maintenance of their property. Our professionals remove all the waste remains from the gutters and ensure they are thoroughly functional. We clean and repair both seamless and regular gutters.
Call us today at (973) 988-4749 for a free gutter cleaning estimate.
Gutter Cleaning
is an expense ?
Clogged rain gutters can damage your property in the longer run, costing you a lot of headache, time and money. Hence getting your roof gutter cleaned should be in top of your home maintenance list.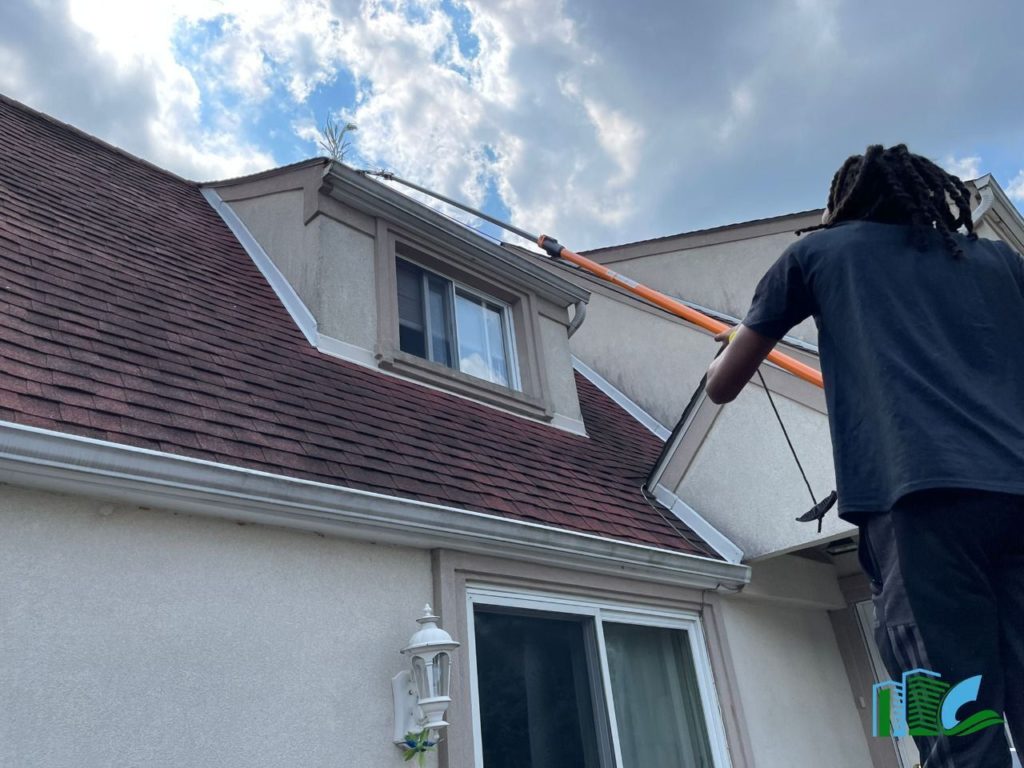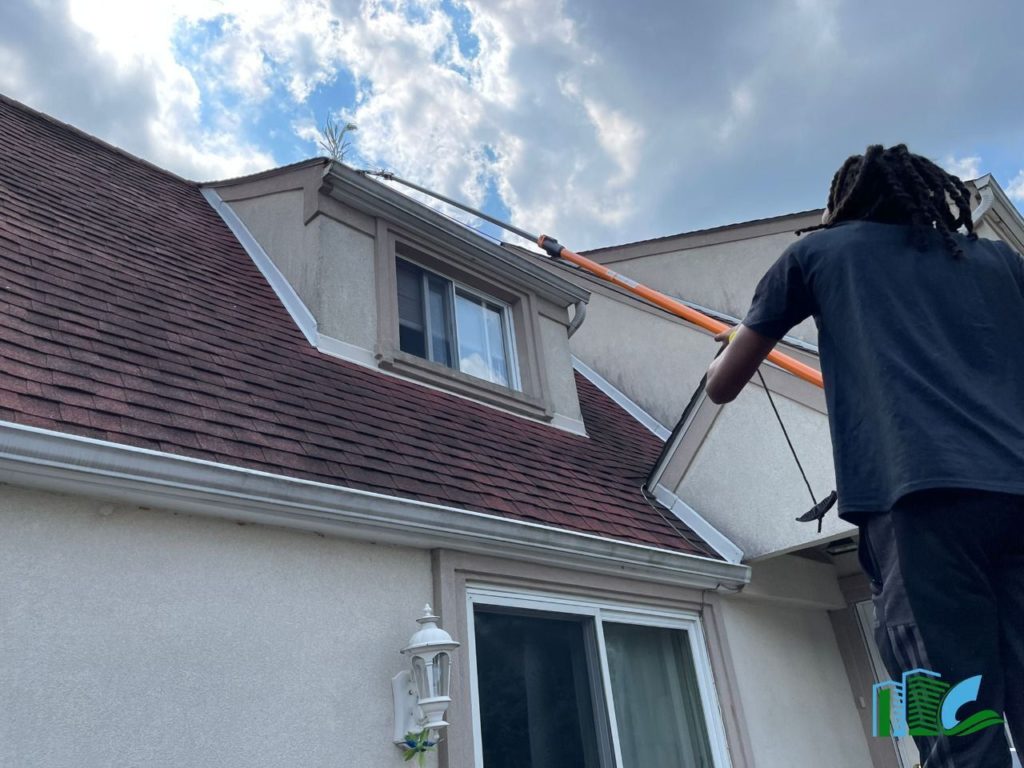 We are a fully insured and licensed in the state of New Jersey. All our pros go through a strict background check and a thorough training before joining our in-field teams. We ensure teams take all the necessary security precautions during gutter cleaning and performing all other exterior cleaning services. 
Call us today at (973) 978-4749 for a free gutter cleaning estimate.
Clarke's Service Professionals has a team of gutter cleaning experts to help you clear out the stressed and clogged gutters and downspouts in no time. We know how big a headache it is to have a clogged gutter as it could even flood your basement besides providing different pests and insects breeding heaven.
With our gutter cleaning service in New Jersey onboard, you can rest assured of getting a seamless and clean gutter once again. Our highly experienced experts arrive at your location with all the necessary gutter cleaning tools on board to help you unclog and pressure wash the gutter and prevent the water from damaging your property!
Gutter Cleaning
and Repair Process
Gutters are an integral part of every property and should be cleaned at least once every year to avoid gutter clogging and overflowing. For Residential Gutter Cleaning in New Jersey, the name of Clarke's Service Professionals emerges as one of the best gutter cleaning companies in New Jersey.
When you hire our services for local gutter cleaning in New Jersey, we expertly unclog and clean your gutter in the best possible manner. Besides removing all the remains, we work on restoring it to its original condition by pressure washing the gutter and doing the repairing job if needed. We then test the downspout to ensure all the hoses are clear and unclogged.
We always use high-tech gutter cleaning tools, including pressure telescopic wand, power-fit gutter cleaner, and pressure washers for gutters cleaning services in New Jersey. So, if you're looking for professional Gutter Cleaning Services at a reasonable price, there's no way beyond Clarke's Service Professionals.
U

s

e

C

o

u

p

o

n

C

o

d

e

:

G

C

L

E

A

N

1

0
to get
10%
on gutter cleaning services.. Offer valid until June 10th
Contact Clarkes Service Professionals for all your building maintenance services needed. Call us or fill out the form below to receive a free, no-obligation price estimate.