Residential and Commercial Chandelier Cleaning Services in Brooklyn
Clarke Service Professionals is one of the leading chandelier and light fixture cleaning companies in Brooklyn that offers highly reliable and safe chandelier cleaning, repair, and installation services to residential and commercial clients.

According to our experts, chandelier cleaning entails more than a mere brush-off; it's a complete process of revitalizing the dazzling shine of your chandelier!
Violette de Bartillat
2022-10-18
Clarke's was incredibly accommodation with our super last minute request. Their booking process and communication was great. They showed up on time and their service was.. spotless. 😉
Janet Mirasola
2022-10-13
Clarkes did an amazing job on my chandeliers. They were professional, efficient and would highly recommend their services. Thank you guys!!
Debra Ann Guariglia
2022-09-30
Excellent work. Very satisfied.
Great Service and company. Very professional and accommodating. They helped us really quickly and was very nice to work with.
Jevaughn was tremendous to deal with. Very kind and hard-working and was willing to negotiate with my wife and I on a price for their services. Our house looks brand new - and they even cleaned our patio and my car without being asked! - and I won't hesitate to contact them again for other services once autumn rolls around. They are a top-notch operation.
Highly recommended. They came to fix an emergency issue we had during memorial day weekend on short notice. Very professional, polite, and friendly.
Anthony Rodriguez
2022-09-02
Great service!
Linda McNealus
2022-08-25
These guys are personable, friendly, prompt and work with you. The best! Don't hire anyone else!
Highly recommended! Very professional and on-time. Cleaned out and made my back deck and walkways look brand new. Extremely knowledgeable about the products they used and held friendly conversations throughout the process. Will book them again for another project soon.
We Do Both Commercial & Residential Jobs
We are Top-rated, Fully Insured & Bonded, Professional & Reliable Chandelier & Light Fixtures Cleaning Service in New Jersey & New York. We also provide chandelier polishing & light bulb replacement service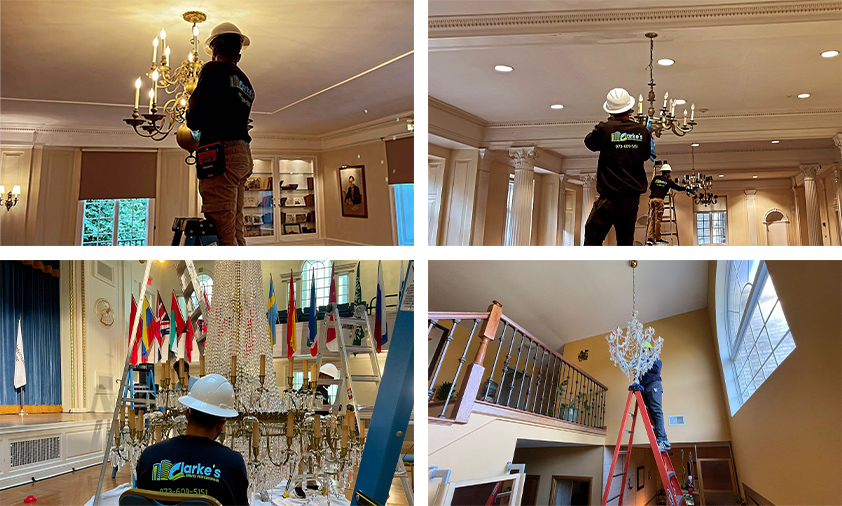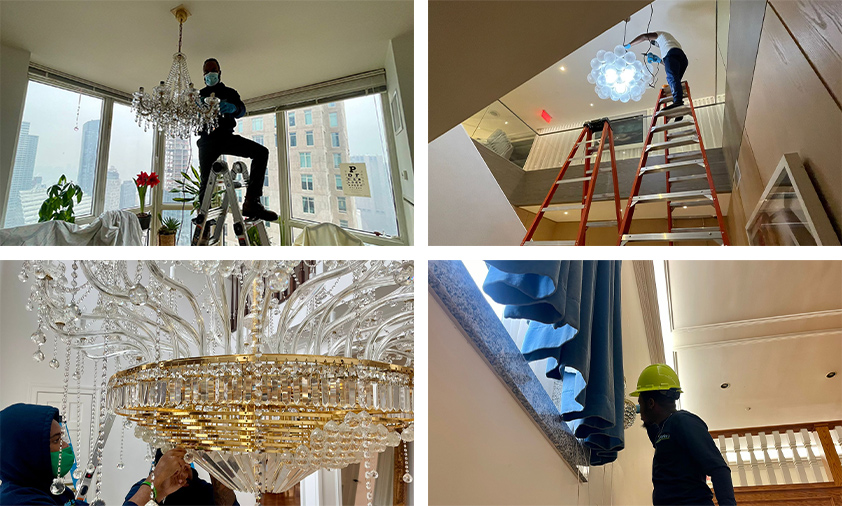 Get a Free, No-Obligation Estimate Today!
We understand that some chandeliers are antiques and family heirlooms – we promise to clean them with all caution and safety precautions in place!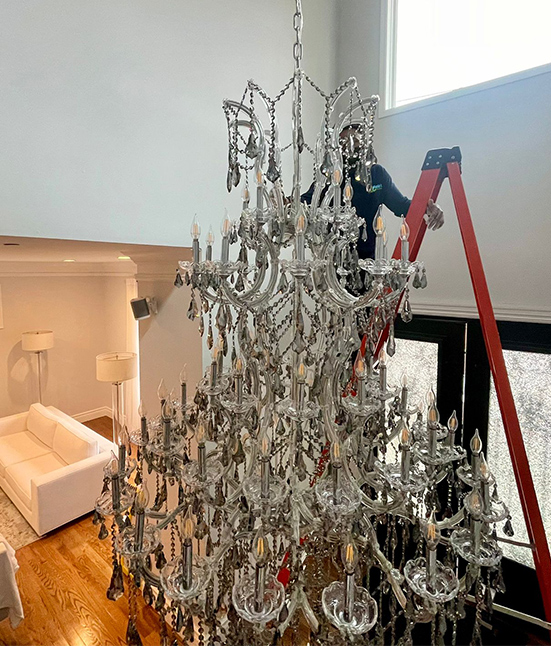 Top-Rated Commercial & Residential Chandelier Cleaning Solutions
Chandelier cleaning is a complicated task that requires extreme care and precision. A chandelier is a symbol of beauty, aesthetics, and elegance, which is why it is the most popular decoration piece for both residential and commercial spaces. Clarke Service Professionals provides expert crystal and glass chandelier cleaning on-site in Brooklyn, with attention to detail.
Please do not hesitate to contact Clarke Service Professionals at any time. Over the years, we have established some comprehensive techniques to clean out chandeliers and make them look just like new. Furthermore, our premium shampoos and cleaning procedure will make removing dust and grime simple and effective. We clean the spots and areas that regular chandelier cleaning misses.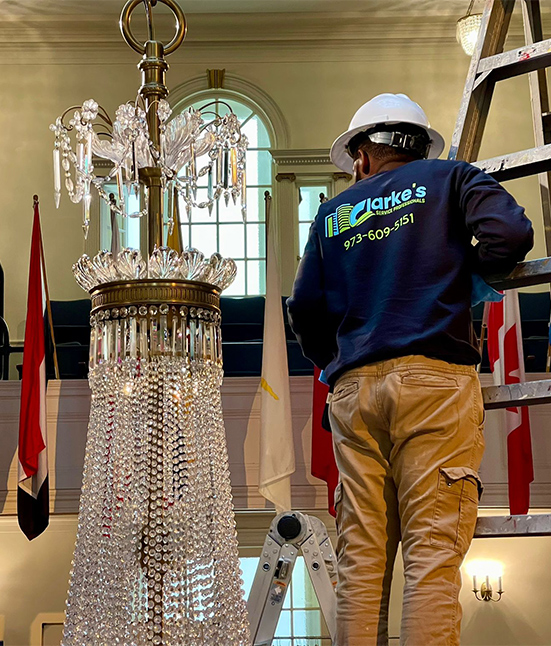 Book Chandelier Cleaning Services Now