Building Maintenance Done Right.
Clarke's Service Professionals is an all-inclusive solution to every home & building maintenance needs in New Jersey & New York. We are a fully insured & bonded, minority-owned LLC, specializing in services like pressure washing, gutter cleaning, window cleaning, chandelier cleaning & restoration.
Contact Clarkes Service Professionals today for all your exterior services needed. Call us or fill out the form below to receive a free, no-obligation price estimate.
Having clean windows in your home and office will allow more light into your residence and it also enhances the beautification of your property. This allows you as the property owner to have high spirits which is a great feeling to attain. It also makes your guests impressed with the state of your property and its level of cleanliness. Here at Clarkes Service Professionals we provide both interior and exterior window cleaning of your residence to leave it with that sparkling shine it once had.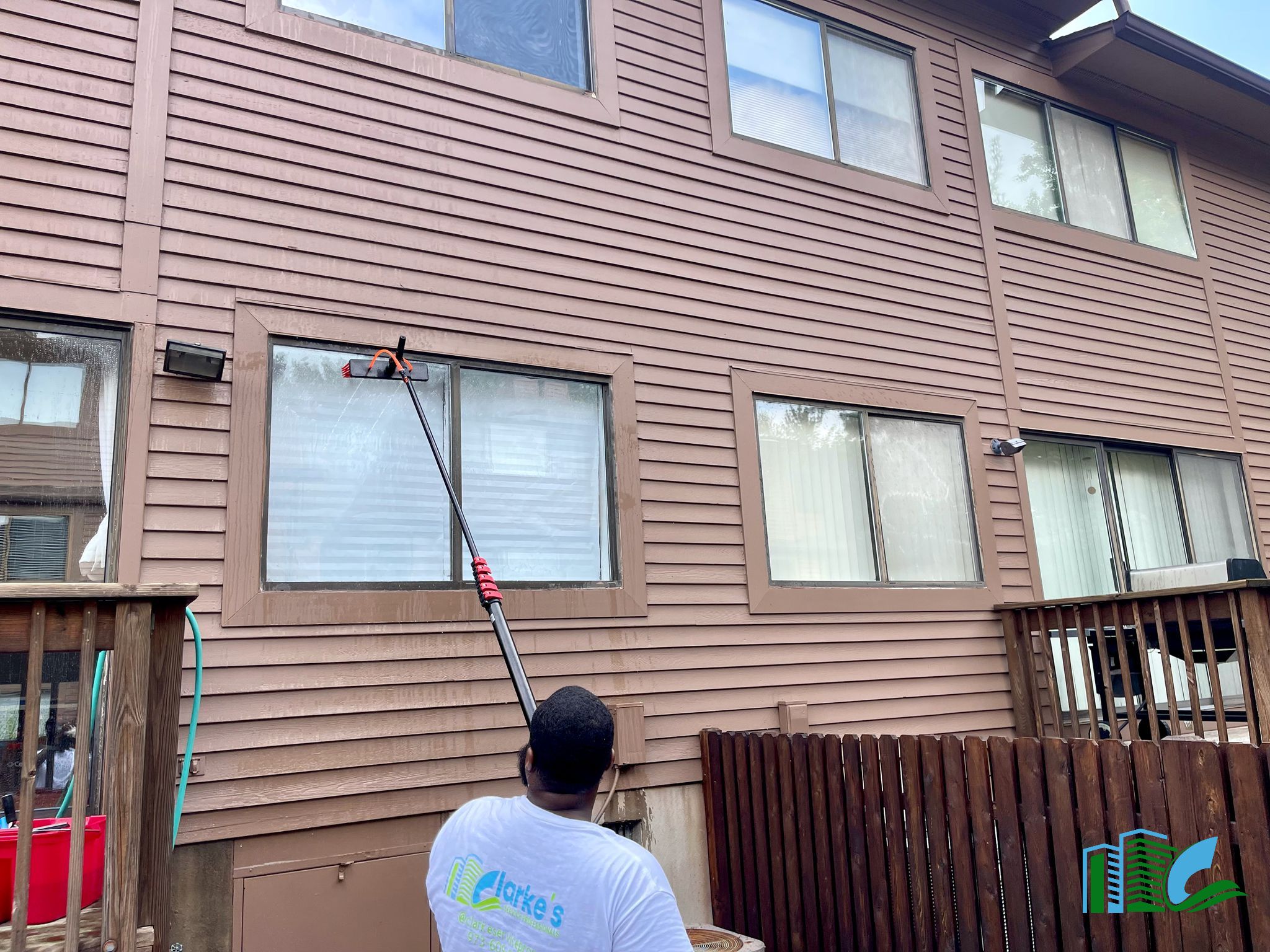 Residential pressure washing is a great way to boost your curb appeal and is an important component of home maintenance. Here at Clarke's Service Professionals we take pride in providing quality house washing services. Our modern soft pressure washing services equipped with our trucks which are designed to provide their own water source and premixed solutions, helps us to have the process done more efficiently in a shorter period of time.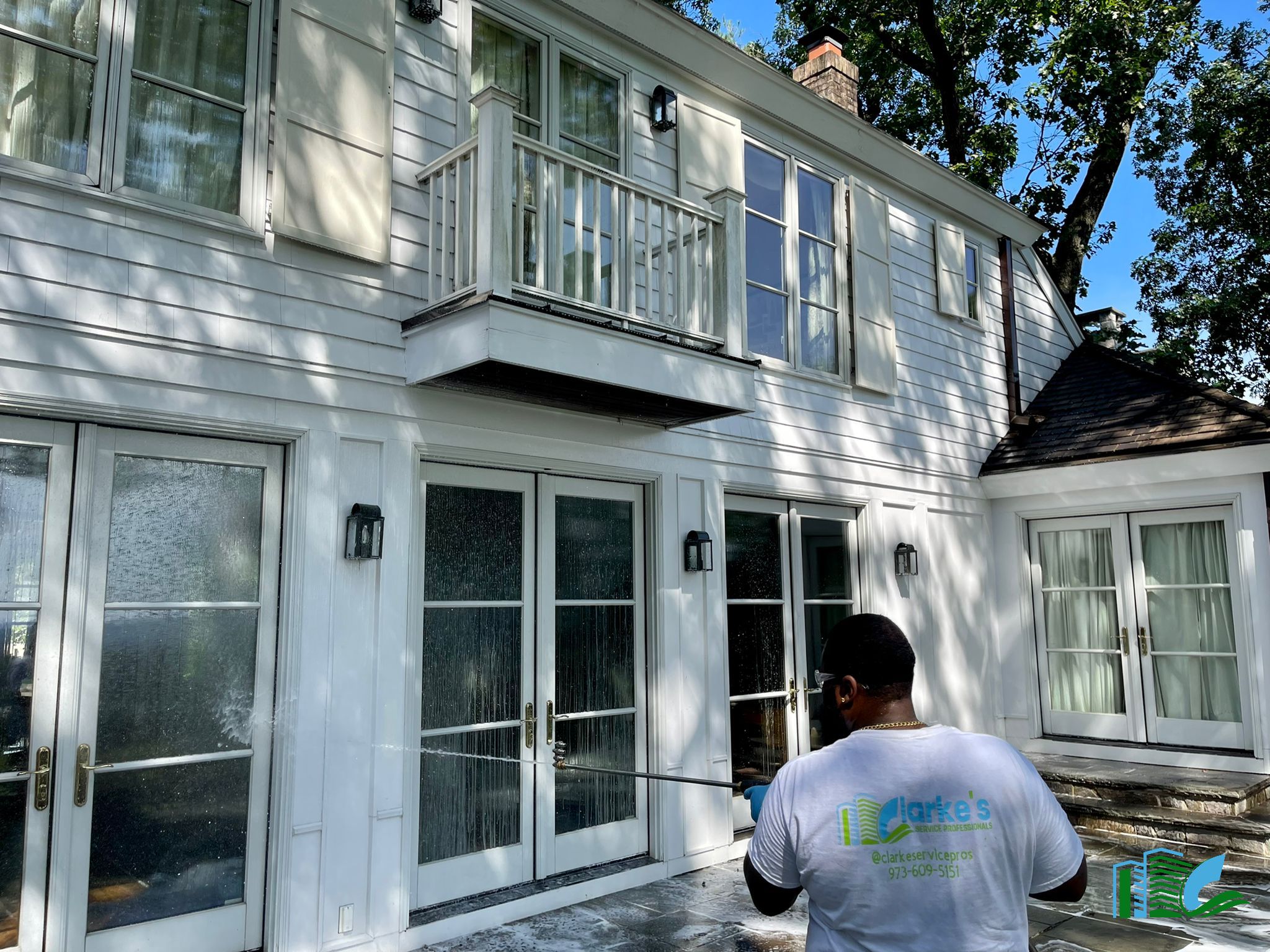 We provide thorough high-quality Chandelier & Light fixtures cleaning services in New Jersey & New York. Our services include Chandelier cleaning, chandelier polishing & chandelier light bulb replacement services. We are currently offering a 15% discount on Chandelier cleaning services till thanksgiving. We meticulously clean and polish your chandeliers to a diamond finish. Call us today for a free virtual estimate.
Our technicians are competent and friendly. Our team is always on time and ready to help you and customer support is always live throughout our business hours of operation.
2. Caring for our clients
It is one of the most important aspects of our business, ensuring the satisfaction of every client. For us this means everything. After the completion of every job our customer support team will get in contact with you to ensure that you were pleased with services performed.
3. Biodegradable Cleaning
We use a friendly cleaning solution so that we can safely and gently wash your home. Our solutions are fully biodegradable and safe for your pets and plants.
4. 100% Satisfaction Guarantee
If you're not 100% satisfied with the results, we'll do whatever it takes to fix it or we'll provide a refund.
5. Bundled Discount Offers
We offer bundle pricing for all our cleaning services. For e.g. When you book a exterior pressure washing & window cleaning, you become eligible for a special discount. Contact us for more details.

Quick Links:
About Clarke's Service Pros
Clarke's Service Professionals is a black-owned business currently serving the states of New Jersey & New York. The company is built on a solid foundation of discipline and customer- centric values fueled by its founder.

Our mission is to provide excellent services to our clients while delivering the highest level of client satisfaction. Our years of experience in property maintenance is what makes us stand out from the competition.