High Quality Residential and Commercial Power Washing Service In New Jersey
Clarke's Service Professionals is your local power washing company that provides reliable and budget friendly power washing service in New Jersey.

Our experienced pressure washing crew has served both commercial and residential clients in New Jersey and always got a positive feedback from them.

Our powerful, modern-grade equipment combined with our years of professional experience helps us improve the curb appeal of patios, driveways, walkways, walls, roofs, and other components of any building structure.

We remove mildew stains and dirt, eliminate moss, algae and fungus from the surface to revitalize your property's exerior space and contribute to its beautification.

For the safe execution of exterior house cleaning we use soft house washing techniques on the sensitive parts of your house i.e. glass windows and vinyl siding etc.
Get a Free, No-Obligation Estimate Today!
Call us at (973) 988-4749 or fill out the form below to get a free price estimate.
Businesses that trust us...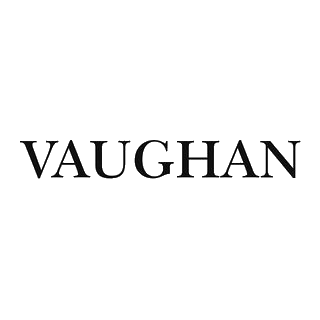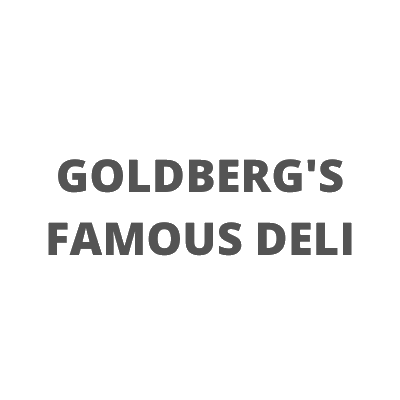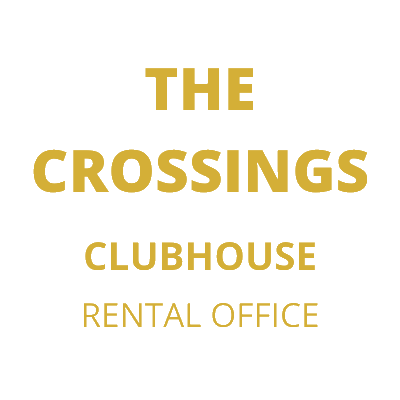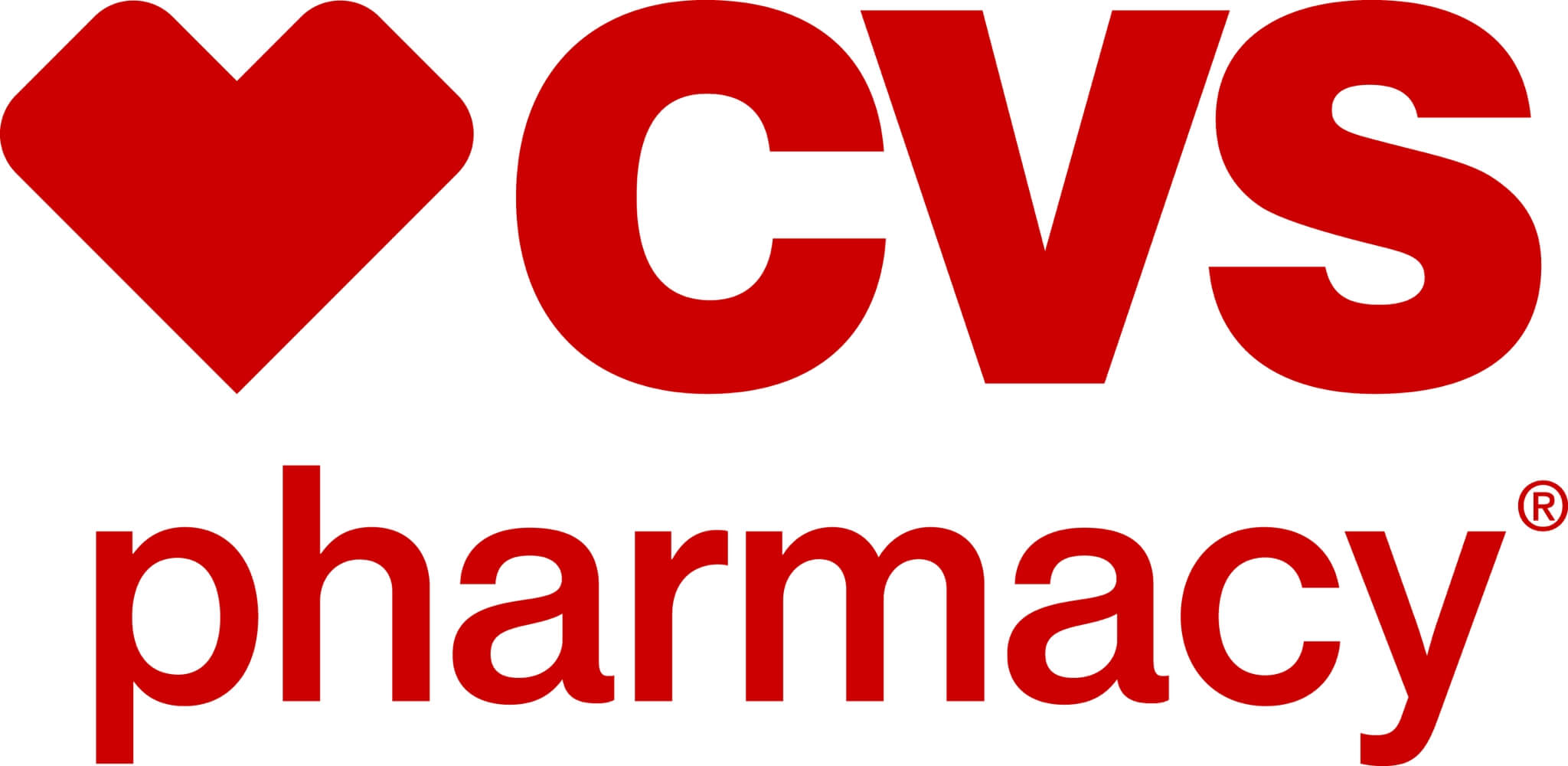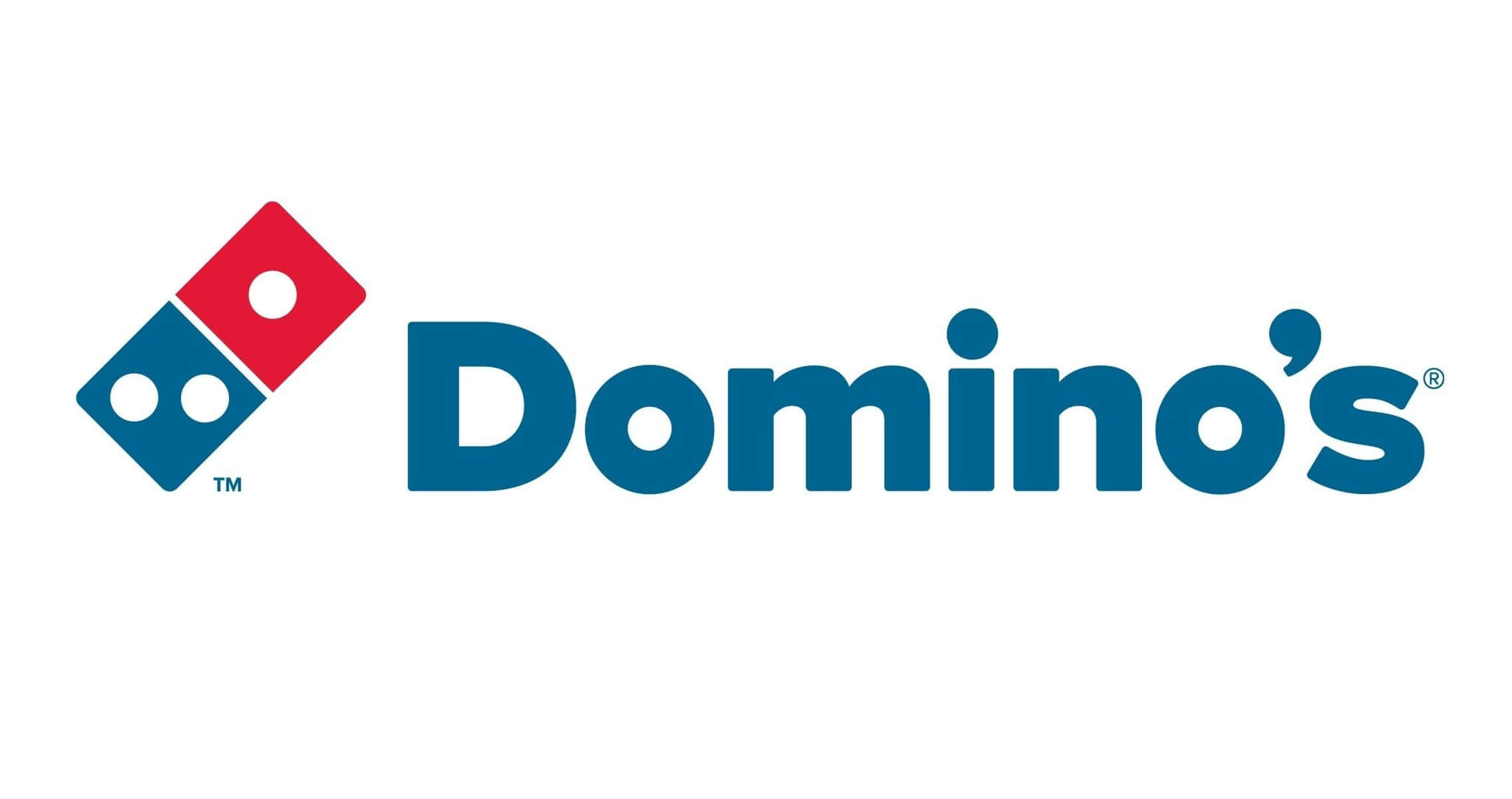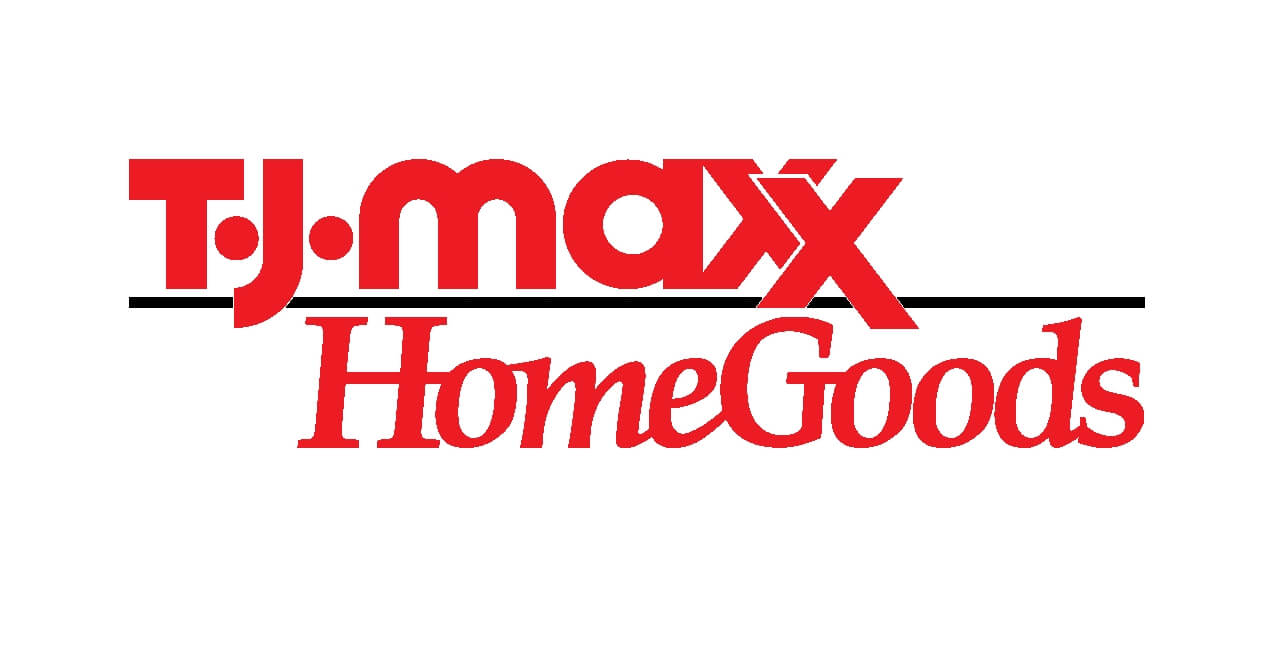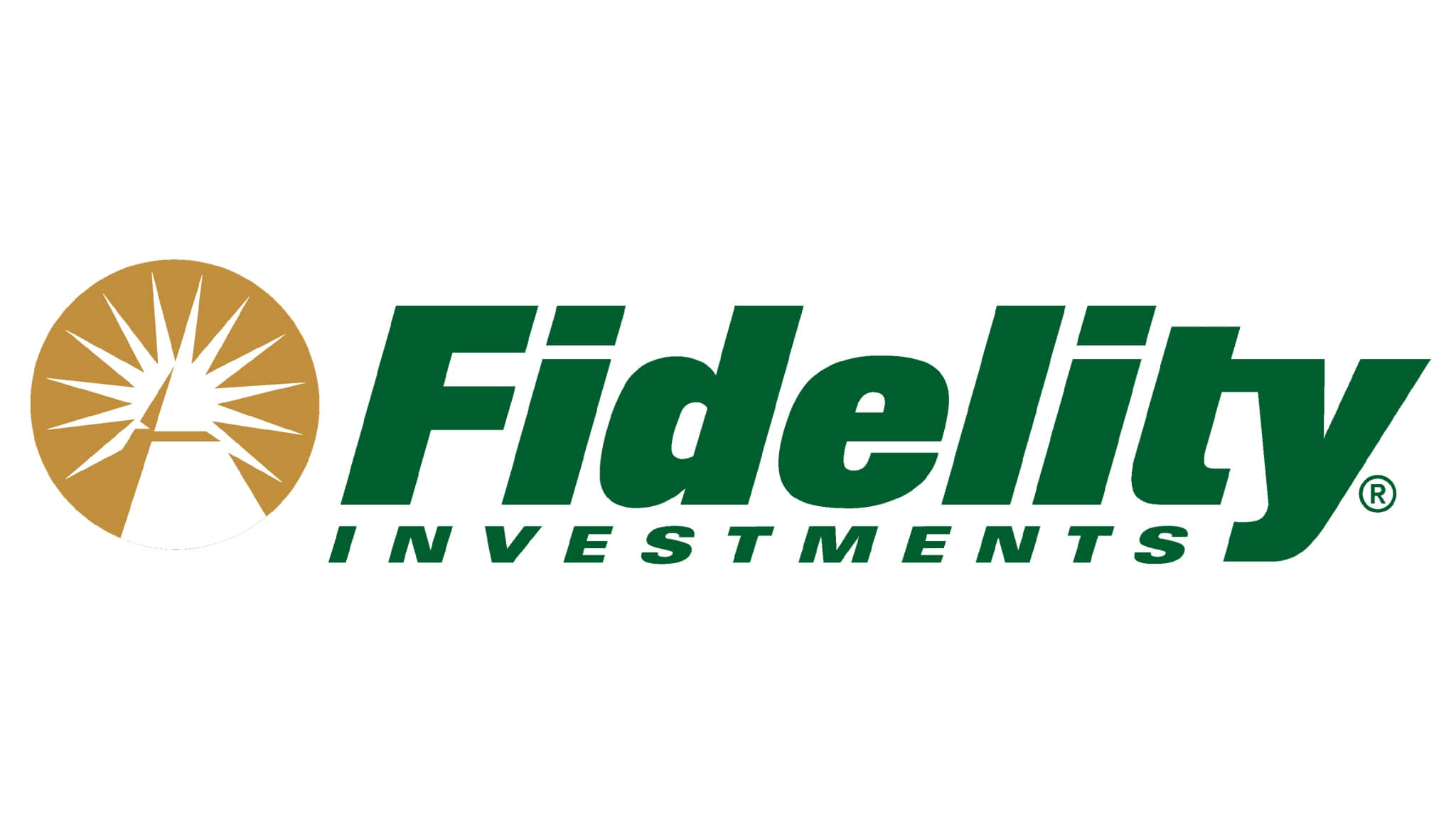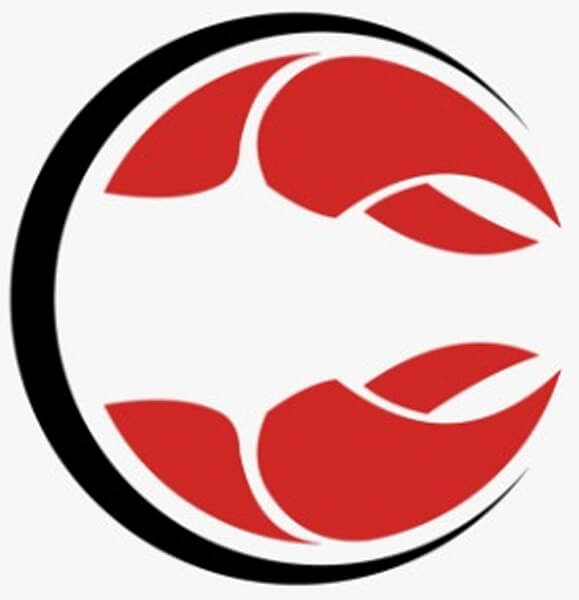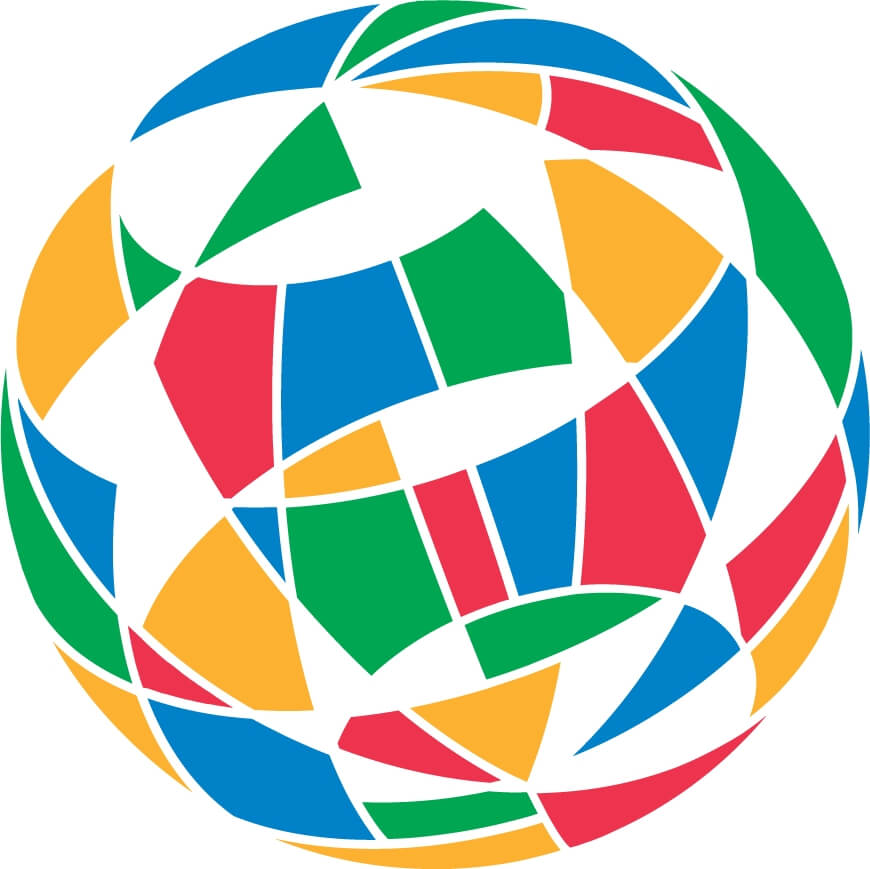 Violette de Bartillat
2022-10-18
Clarke's was incredibly accommodation with our super last minute request. Their booking process and communication was great. They showed up on time and their service was.. spotless. 😉
Janet Mirasola
2022-10-13
Clarkes did an amazing job on my chandeliers. They were professional, efficient and would highly recommend their services. Thank you guys!!
Debra Ann Guariglia
2022-09-30
Excellent work. Very satisfied.
Great Service and company. Very professional and accommodating. They helped us really quickly and was very nice to work with.
Jevaughn was tremendous to deal with. Very kind and hard-working and was willing to negotiate with my wife and I on a price for their services. Our house looks brand new - and they even cleaned our patio and my car without being asked! - and I won't hesitate to contact them again for other services once autumn rolls around. They are a top-notch operation.
Highly recommended. They came to fix an emergency issue we had during memorial day weekend on short notice. Very professional, polite, and friendly.
Anthony Rodriguez
2022-09-02
Great service!
Linda McNealus
2022-08-25
These guys are personable, friendly, prompt and work with you. The best! Don't hire anyone else!
Highly recommended! Very professional and on-time. Cleaned out and made my back deck and walkways look brand new. Extremely knowledgeable about the products they used and held friendly conversations throughout the process. Will book them again for another project soon.
Pressure Washing For Commercial Properties In New Jersey
We offer cost effective and quality pressure washing service to all commercial properties including store fronts, office buildings, parking garages, shopping centers, restaurants, banks, churches, gas or service stations, drive-thrus, and shopping malls.
Call Us and Book a Free Assessment Now For Pressure Washing Service on any Commercial Property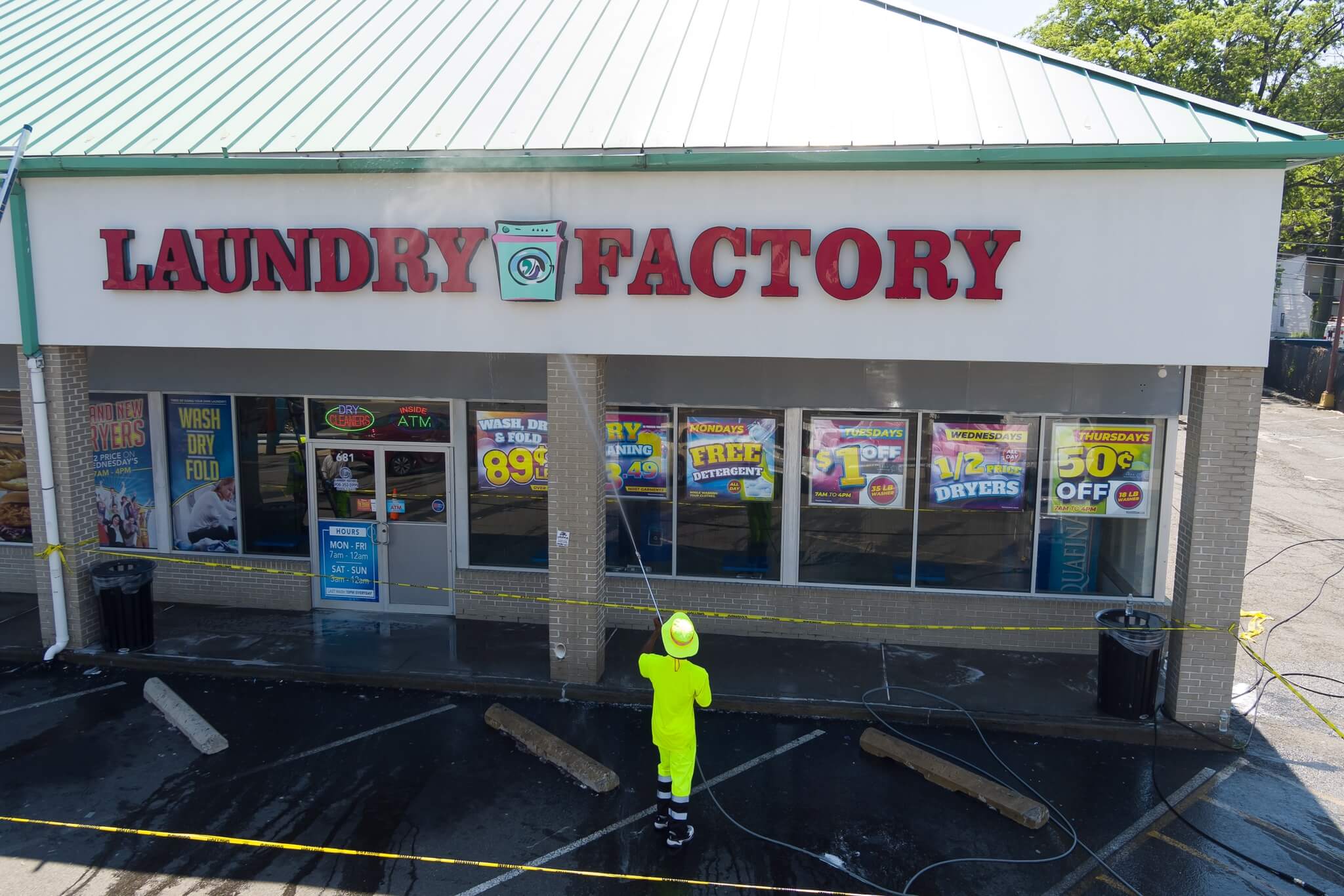 Our Pressure Washing Services For Commercial Properties In New Jersey
Regardless of the size of your company, we can provide a variety of professional storefront pressure washing services. Whether it's a small retail shop or a large complex, it's possible. Your shop's first impression and foot traffic are important to us.
Professional pressure washing service for office building is one of the many services that we are capable of providing. We'll help you create a welcoming atmosphere for your clients. Safely, affordably, effectively, and reliably, our professionals can make your office sparkle.
We offer a wide range of services, including parking garage pressure cleaning. Our experts can clean up your parking spaces quickly and effectively so they look like new again.
You will be wowed by the quality exterior pressure washing service on your shopping center by our expert crew.
One of our specialties is restaurant exterior presser washing. We do it in a safe, cost-effective, efficient, and dependable manner. We'll assist you in creating a pleasant environment for your customers.
Along with other commercial properties banks also need a quality pressure washing service by a reliable and cost effective team. So here we're to help you, give us a call today for a free assessment.
Book a Reliable Safe And Cost Effective Pressure Washing Service For Your Property
Clarke's Service Professional is a top-rated pressure washing company in New Jersey. We have an experienced and expert crew who knows how to execute each project without any damage to the property.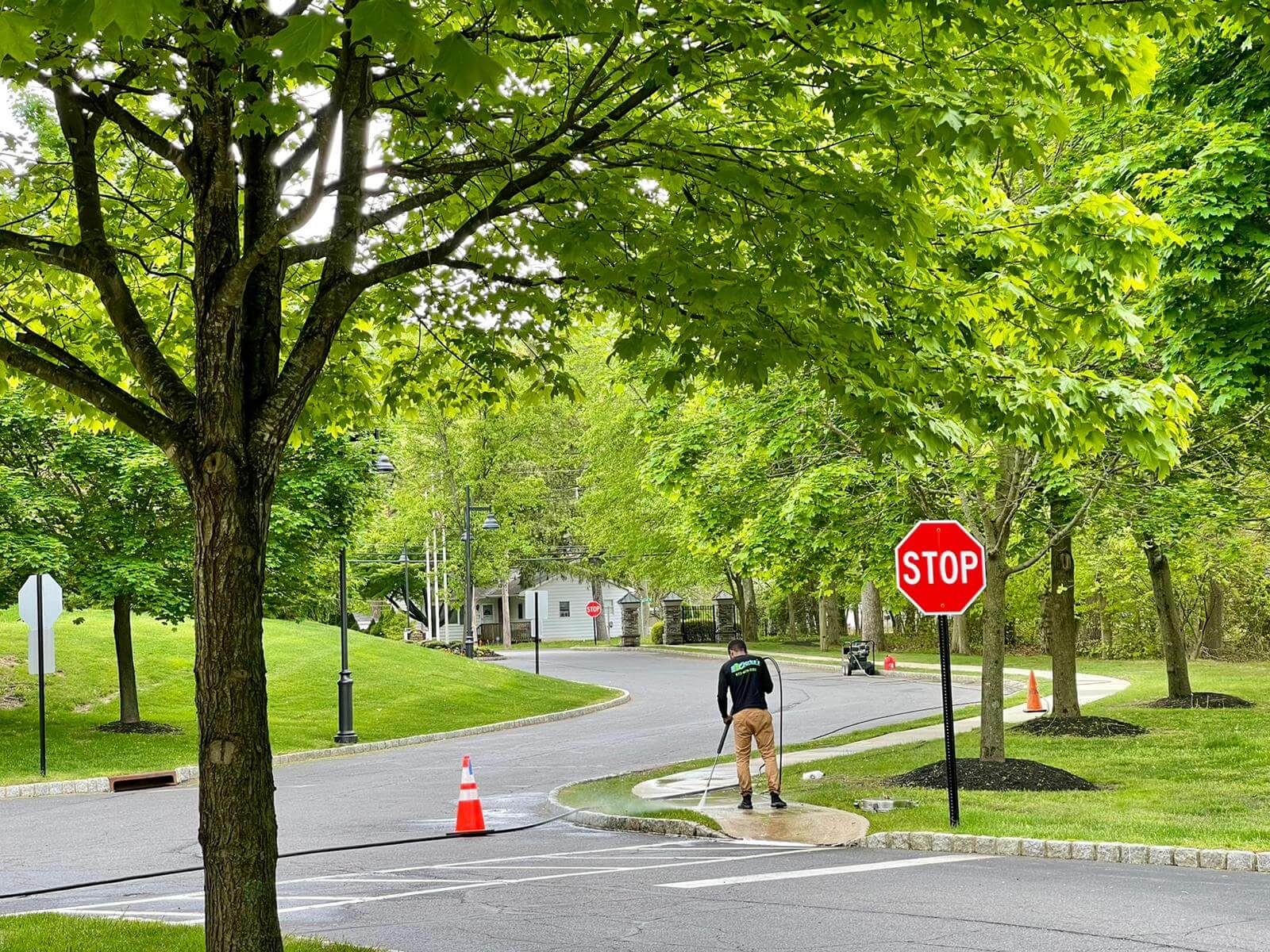 #1 Residential Power Washing Service In New Jersey
We always use quality pressure washing products and high-tech equipment to ensure that every power washing service is done the right way. Our power washing experts arrive at your property with every product and equipment on board. Be it a concrete surface, pool decks, fencing, sidings, patios, or hardscaping, we expertly tailor our house power washing services to your unique needs.
Our Pressure Washing Services For Residential Properties In New Jersey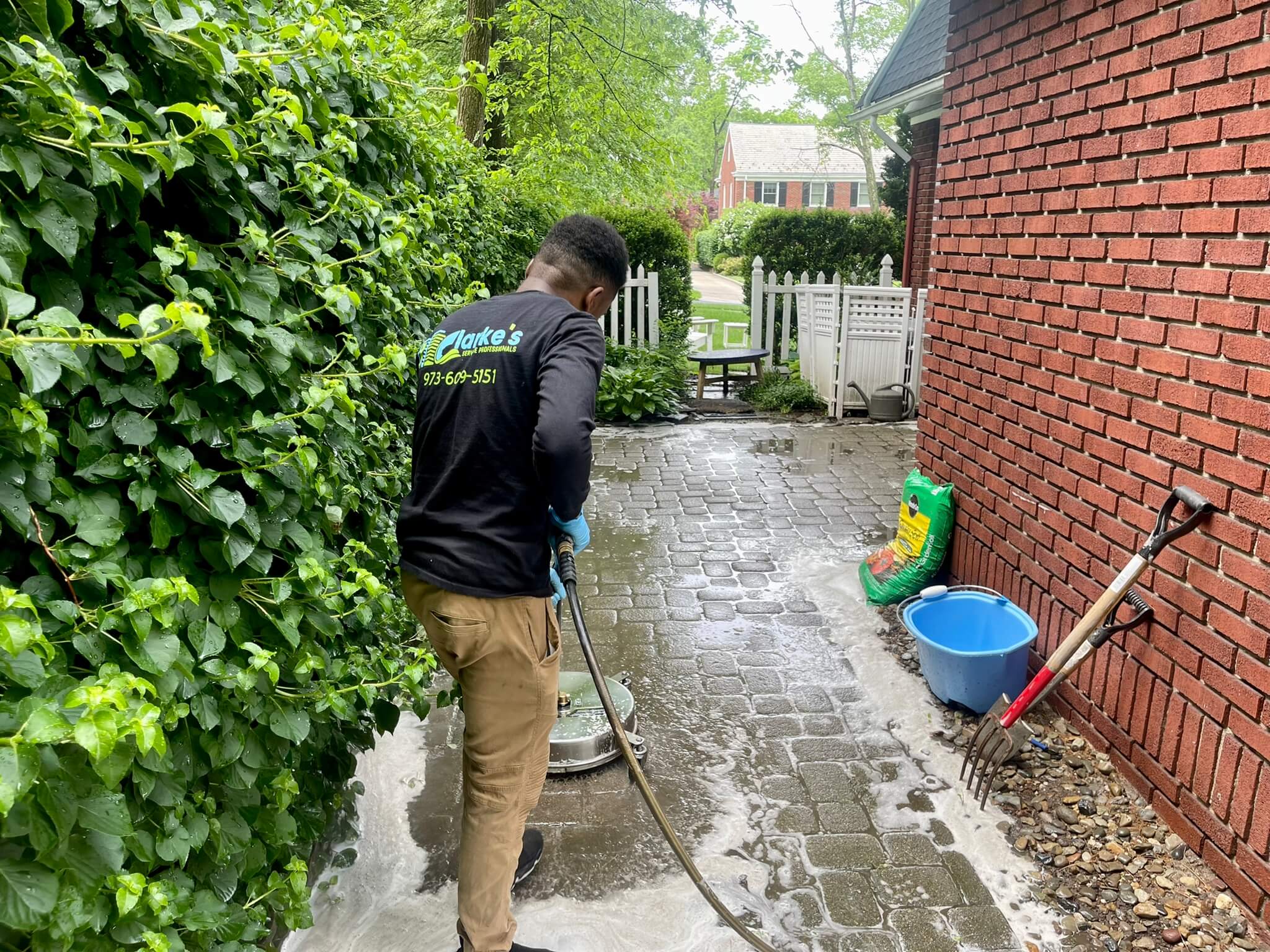 Let's remove rust, algae, dirt & more from your home or patio with our reliable patio pressure washing service.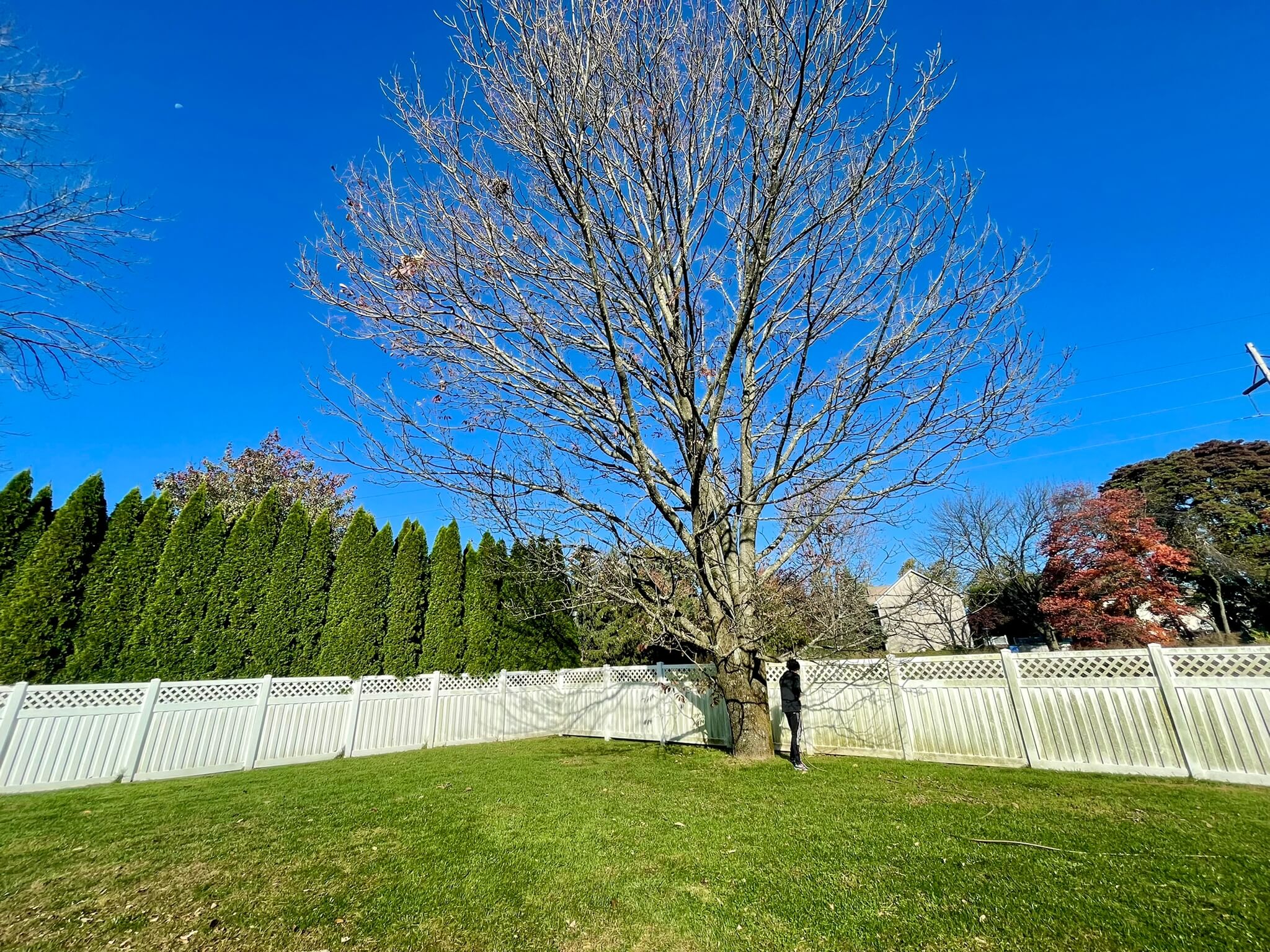 Pressure washing wood fence copes up with the dirt, moss, cobweb, or improper paint on the fence.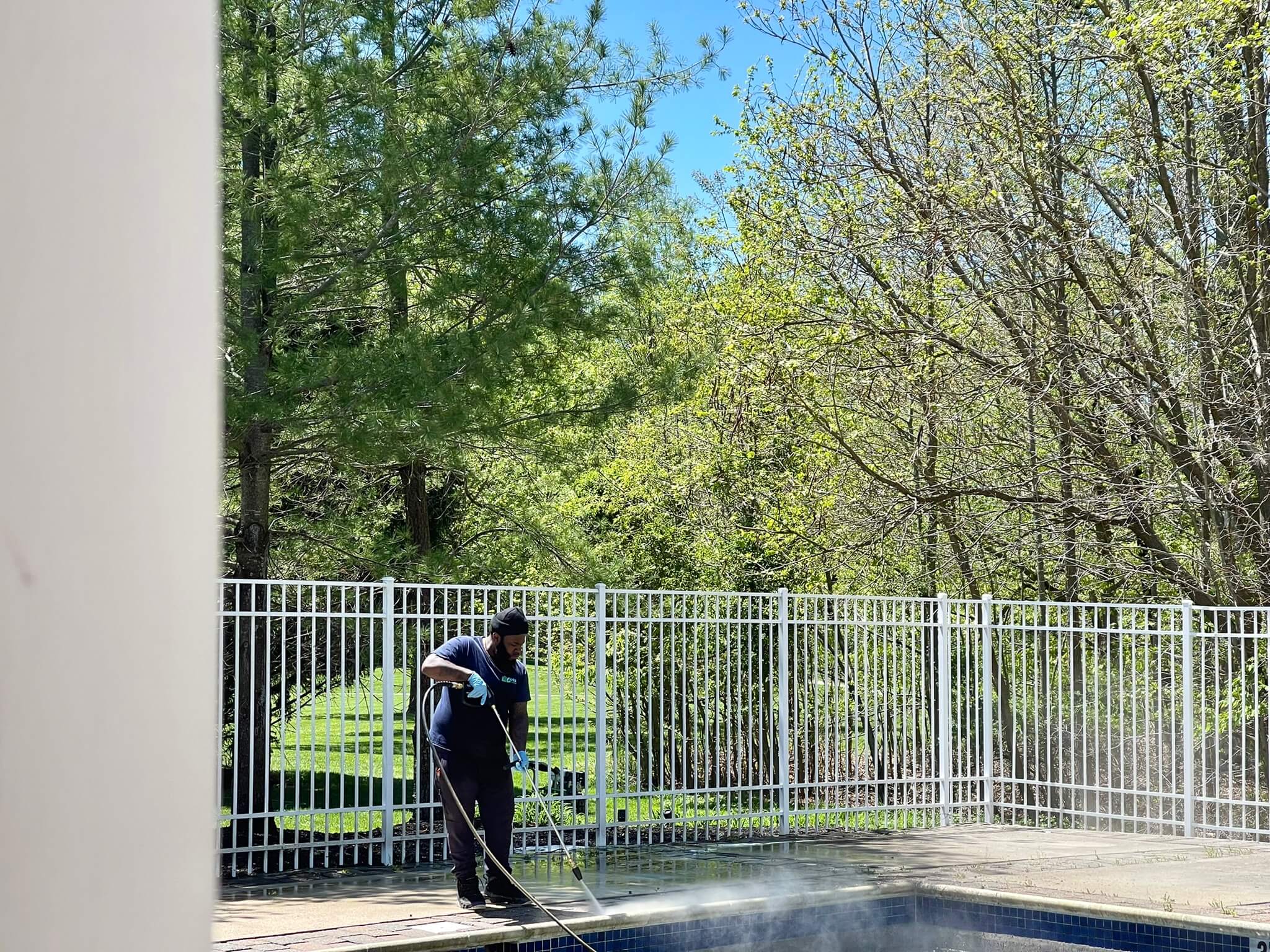 If your pool and deck is overrun by stains, algae, and weeds, then it is the time to get it pressure washed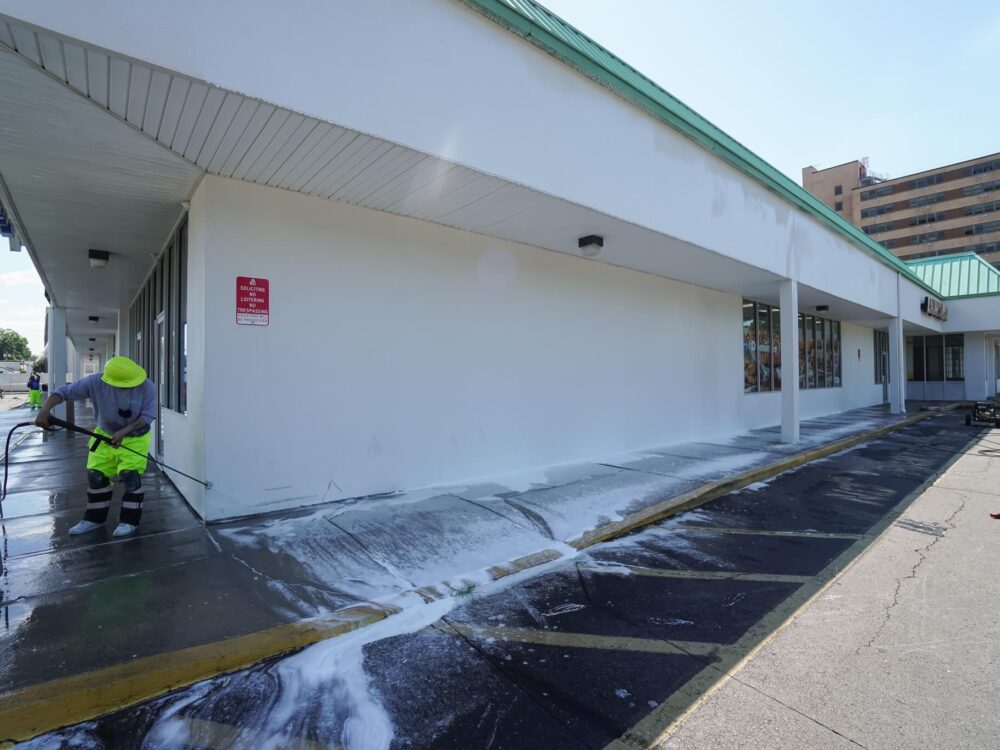 Pressure is a good solution and will not cause damage to pavers and paving stone if it is done by professionals.
WHY CHOOSE CLARKE'S POWER WASHING SERVICES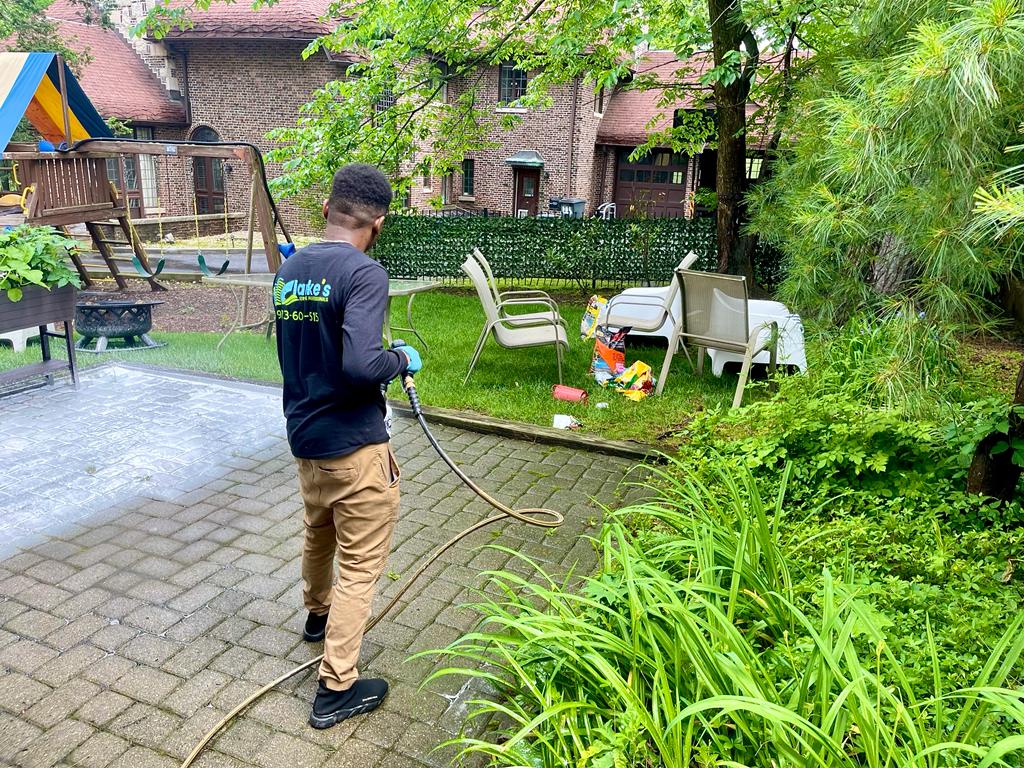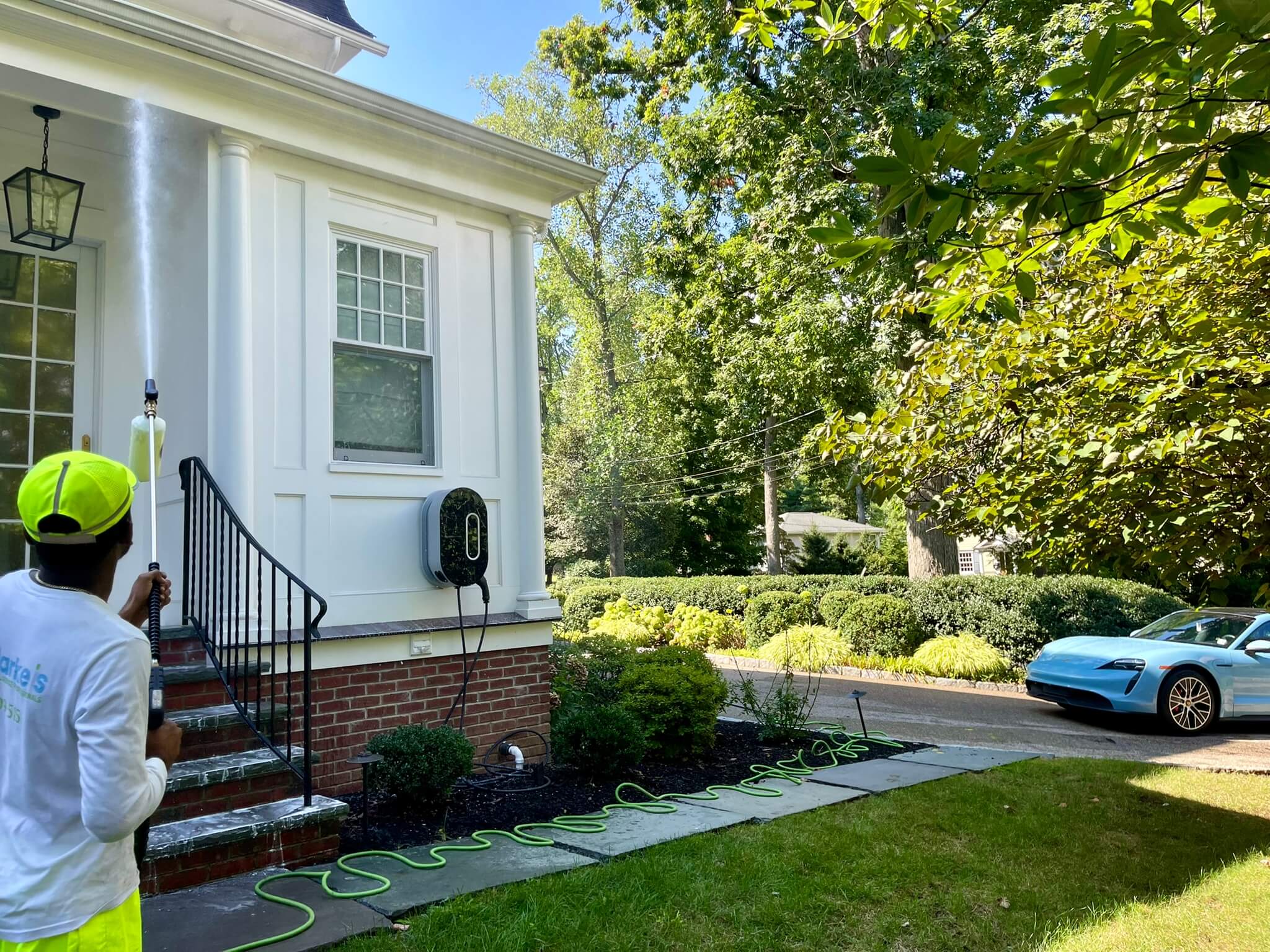 Safe and Affordable Soft House Washing Service In New Jersey
Soft washing has revolutionized the exterior cleaning industry by allowing more carefully metered chemical solutions to be applied to building & property surfaces for the benefit of cleaning that surface chemically without pressure. Here at Clarke's Service Professionals we have adapted this procedure along with the addition of our own formula to ensure the highest level of our customer experience is delivered.

Soft Washing can help you keep your vinyl sidings, fences, brick, and masonry exteriors protected from algae, mold, and mildew for longer than a standard power wash. So, what are you holding out for? Call Us Now and Book Your Free Quote Today!
How We Execute Safe and Quality Exterior Cleaning
Need Your Awnings cleaned? We can restore them for you.